Last Friday Jay and Adam hosted a special Midsummer stream with amazing bonus rounds, turbo spins, good ol' Plinko and record-breaking wins. Although DeuceAce viewers are used to Jay and Adam splitting the streaming time most of the days, they decided to celebrate the popular Swedish holiday in a grand way!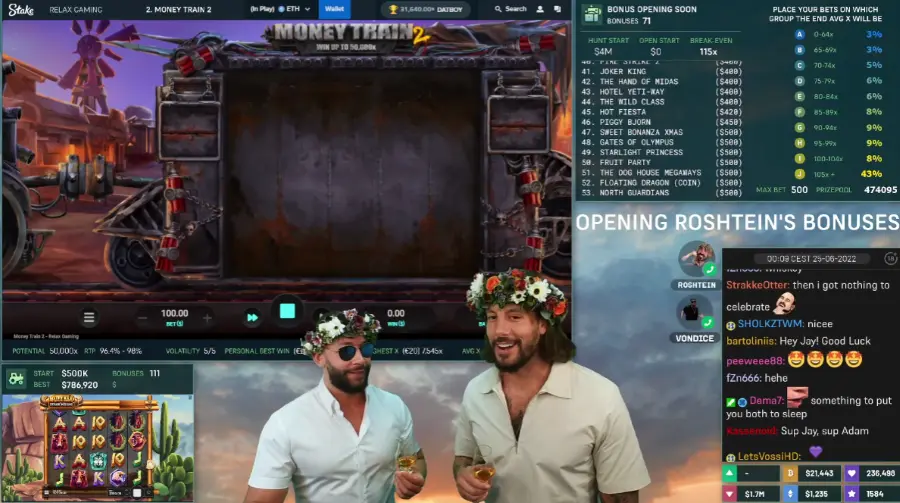 Midsummer is a popular holiday in Sweden when family and friends gather and enjoy some amazing food like grilled salmon and strawberry cake. Flower head garlands are a must and the guys, wanting to give the viewers the real Midsummer experience, showed up with some amazing head pieces. Combined with white shirts, the whole style for the night had a very hippie vibe. It was all about their native Swedish tradition that night and Adam even had a very small singing performance before clinking glasses to this special occasion.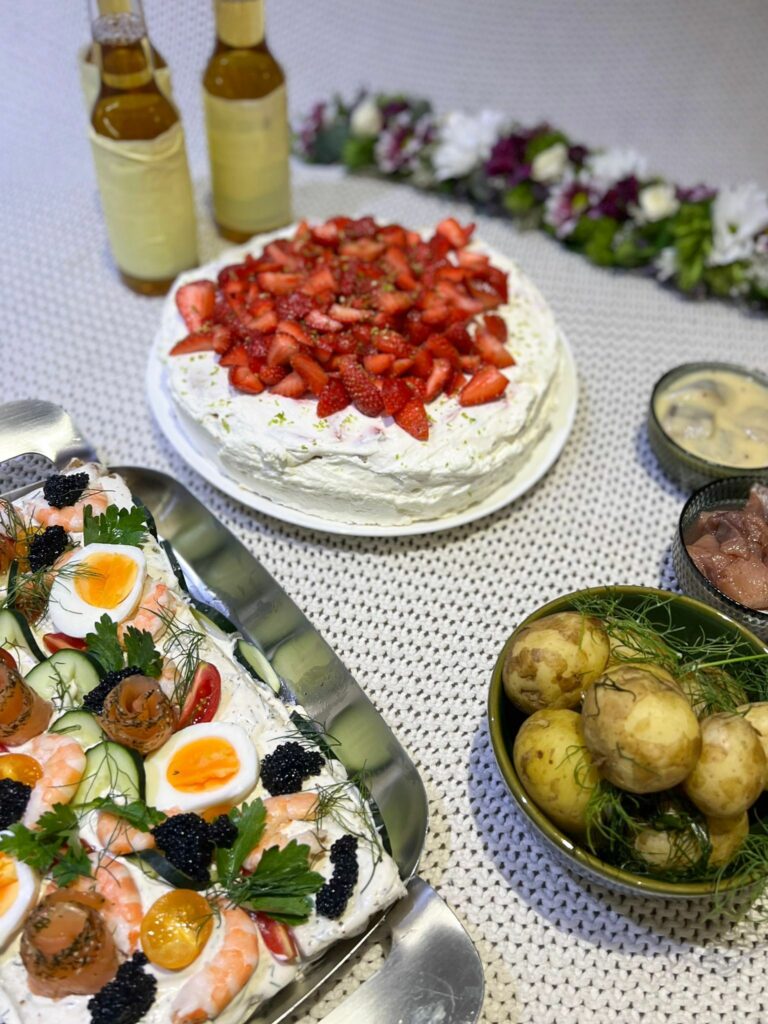 The one and only Roshtein decided to take an early night so he forwarded his hunted bonuses to the guys. However, before they dived into bonus opening, Adam and Jay played some turbo spins on Wanted Dead or a Wild slot, bought some bonuses on Buffalo Stack'n'Sync while Plinko was playing in the background.
They were opening 71 bonuses, the bets ranging from $100 to $1,500. The last bonus was on Wanted Dead or a Wild and it was a Dead Man's Hand. While the bonuses were rolling out, Jay and Adam were talking with the viewers in the chat, answering their questions and having fun. The DeuceAce duo was in a great mood and as the time was passing by the atmosphere was hitting up more and more. They were talking about gym, UFC, Swedish tradition, almost went for an arm wrestling challenge, Adam braiding his hair, Jay always wearing sunglasses on stream, and many other interesting things! 
$5 Million Win on Wanted Dead or a Wild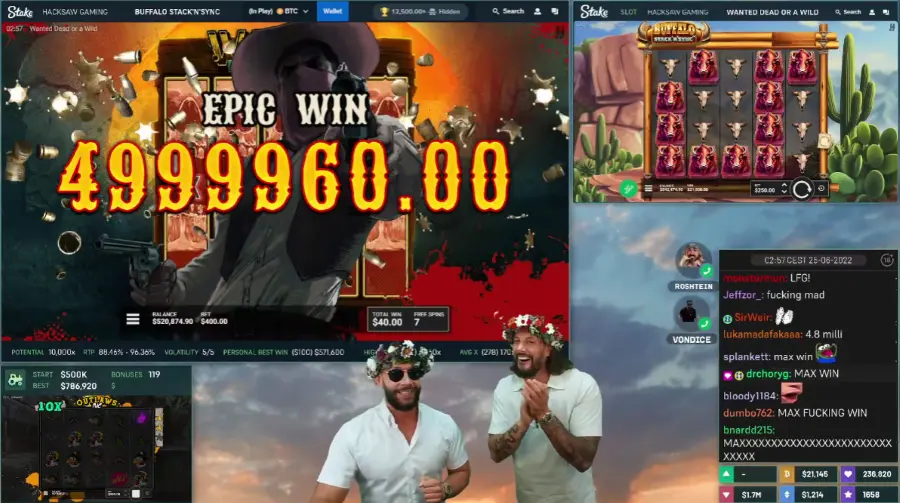 After the bonus opening, Jay and Adam decided to buy some bonuses on Buffalo Stack'n'Sync and do organic spins on Wanted Dead or a Wild. Not long after they started spinning reels, they managed to trigger a Duel bonus on Wanted. On the very first free spin, the VS symbols landed on all reels. Both Adam and Jay jumped from their seats, knowing it's going to be a good hit. After all, it was a $400 bet but it all depended on multipliers. VS symbols started expanding, multipliers showing, and sooner than you know there was $5 million on their casino account! The guys were laughing and high-fiving each other! What a special win for a special stream!   
VonDice Joins The Celebration
The one and only, Mr. VonDice joined Jay and Adam after finishing his stream. He showed up in a full Midsummer attire – white shirt and colorful flower head garland. The atmosphere became even more festive with Andrew in the room. Him and Adam were teasing Jay about the height difference between him and the two of them. They bought some bonuses, played Plinko, did some organic spins, joked around, had some awesome dancing moves, and enjoyed the holiday together.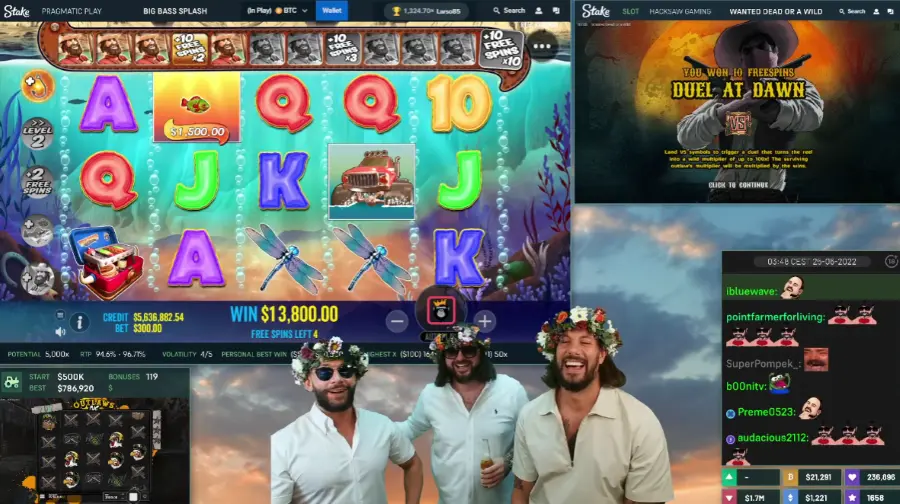 For the end, they decided to have a friendly competition – each one of them chooses a bonus buy and the one that has the highest X at the end gets the 2 pairs of sneakers from the ones who lose. Jay went with Wanted, Andrew chose Hand of Anubis while Adam decided to go with Vikings Go To Valhalla slot and ended up winning the bet.